Thank you for being a part of the Payday Family. In a year where nothing has been promised, we are grateful for your partnership and friendship.
2020 has been a year. While it is easy to focus on the challenges of 2020, we would like to spotlight a few of our accomplishments and give you a preview of things to come next year.
Over the last 11 months, Payday Payroll and Tricore HCM worked behind the scenes to integrate our two companies following our merger in January.
We now have a unified brand and website (click here to visit Payday's website). More importantly, we have a unified team. The strength of our company is our people. When we put our plan together the most important piece was ensuring our management and support teams were maintained and able to work together. Mission accomplished!
In January and February, we migrated our entire infrastructure into a single, Microsoft Azure environment. In late March, our work was immediately tested as 70% of staff worked from home during April and May. We successfully ensured our ability to maintain operations during a crisis that limited our ability to be "in the office".
As working from home became normal, we were presented with new opportunities to show our capabilities. The Government introduced and passed several pieces of legislation that relied heavily on payroll data and reporting. Payday was a leader in the industry with timely reporting and new tax programming to allow our partners to take advantage of PPP loans and tax credits. We have heard time and time again how critical our responsiveness has been to your success and we thank you for sharing your kind words. As of this message, we have helped over 300 of you with PPP Forgiveness workbooks. Keep the requests coming!
The marriage of our companies has allowed us to bring new services to many of you. Tricore HCM brought over a decade of brokerage experience with them and merged with the new benefit offerings of Payday, creating Payday Benefits. Our team of 8 licensed brokers and 11 client care representatives have brought creative plan design and total benefit administration to a growing number of our partners
Continuing our efforts to support our clients in the benefits realm, Payday announced a partnership with Lincoln Financial Group, creating a 360-degree integration with their retirement platform. Our IT team has also created 360-degree integrations with John Hancock's large plan platform, Nationwide and soon to be announced, Principal. We also have Empower slated for 2021. We will continue to allocate resources to create integrations with other retirement plan recordkeepers to help more of you automate your processes.
With development and innovation top of mind, our team was excited to see new adoption of our automated time and attendance over the Summer. As more employees worked remotely, or simply could no longer gather at physical clocks and use fingerprints to clock in and out, our timekeeping app (equipped with GPS location and Geofencing) saw incredible spikes in usage. We are always happy to see our partners embracing new technology and moving away from the physical clocks and allowing employees to record time via their smartphones. It reduces the employer cost and increases employee engagement as part of the company lives on their phone.
Payday will look to forward that employee engagement as we anticipate releasing a Payday app for employees in Q2/2021. Please stay tuned for more information in the coming months.
Our core business goal is to provide comprehensive services paired with a boutique level of customer service. Based on the overwhelmingly positive feedback throughout the year, we believe we delivered. To continue to provide our signature concierge service and expand our offerings, we are scheduling a modest price adjustment of four to five percent in February 2021. Like many of you, our costs have increased significantly over the past few years and we have held the line by not passing on any increases. We hope you find this reasonable. If you feel otherwise, please reach out to one of us directly to discuss.
The entire leadership team at Payday has been energized by the opportunities presented to us in 2020. We are eager to discover what potential lies ahead in 2021 and look forward to enjoying the journey with you.
Keep your sanity heading into year-end and have a wonderful holiday season.
Thank you for continuing to place your confidence in Payday.
Best Regards,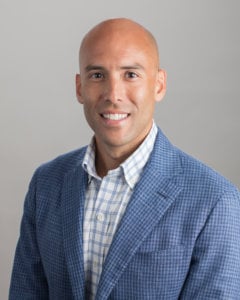 Dave Fried - CEO Danny Kline - President